CNCC-II Complex Overview
China National Convention Center Phase II (CNCC-II) is a key venue development of the Olympic Green on the Central Axis of Beijing. With an approximate total floor area of 780,000m2 the facility consists of a main building plus supporting buildings. The main building is the Convention Center, with an approximate total floor area of 420,000m2 designed by Christian de Portzamparc, the French Architect and Winner of 1994 Pritzker Architectural Prize.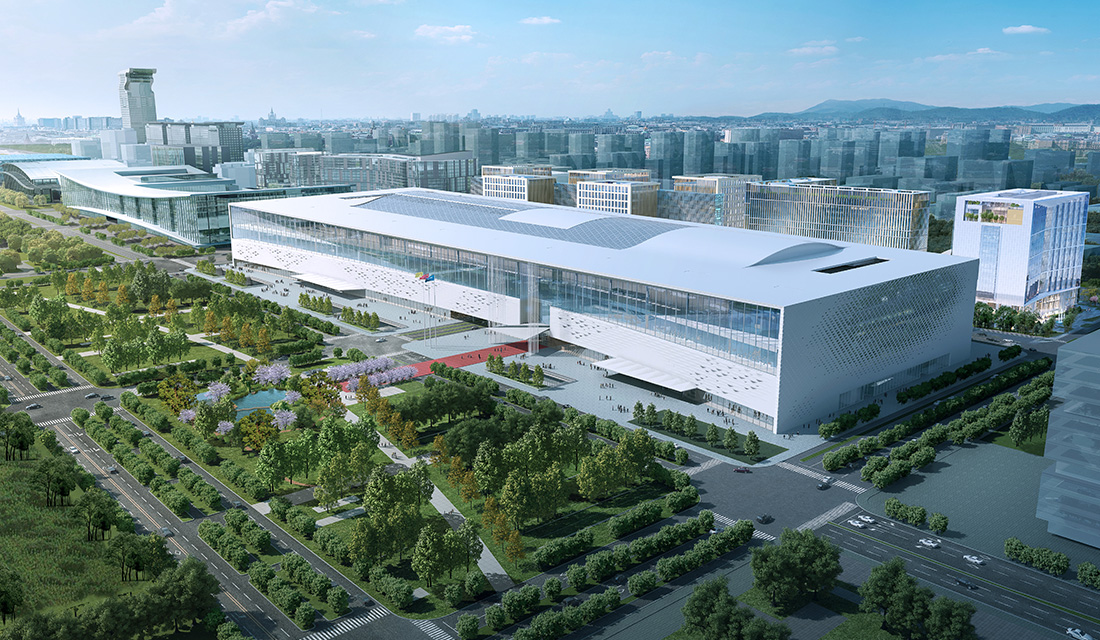 The Center has a grand block shape with a clear and open facade. The cantilever extending on the east facade gives a style of Chinese traditional architecture reflecting the open outlook of the Nation. The roof has straight as well as curved lines, echoing the shape of the first Phase of China National Convention Center (CNCC-I).
Being a final work of the Olympic Green area, CNCC-II adds extended elements onto the central axis of Beijing, reflecting the cultural confidence, openness, inclusiveness of China.
The supporting facilities are located to the west aspect of the main building, with a total floor area of about 360,000 m2, and includes North Star Center comprising of 5 office towers, the Polpas Mall and two luxury hotels – a 282-room 5-star plus hotel and a 672-room 5-star hotel.
When completed in 2025, the main building will form a world-class convention complex with multiple function spaces and the latest hi-tech equipment. Providing a high-quality and world-class venue with efficient and practical support facilities ideal for meetings, exhibitions, business, entertainment and recreation in the Olympic Green.